ESG
Working With Communities
Participation in Community Events
Ichigo actively participates in community activities such as festivals, street cleaning, and neighborhood watches, developing relationships with the local communities where our assets are located.
Summer Festival
Street Cleaning

Neighborhood Watch
Snow Shoveling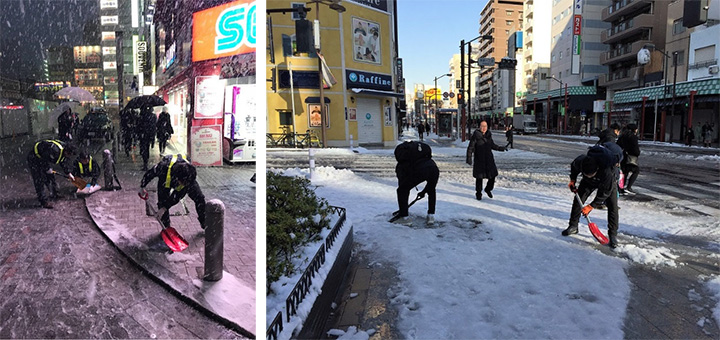 On-the-Ground Relief and Recovery
Ichigo management and technical support team on the ground in Kumamoto after an earthquake providing technical support for reconstruction and rebuilding, and delivering essential goods.
Technical Assistance for Reconstruction
Delivery of Essential Goods
Community Development via Businesses
The benefits of our Clean Energy business are measured not in years, but in decades. This is a business that cannot succeed without the understanding and support of the local community. In building our power plants, Ichigo works with local companies and promotes local communities. Ichigo also contributes to the environmental education of children by making some of our plants accessible to visitors to promote a broader understanding of renewable energy.
Inauguration Ceremony of the Ichigo Nago Futami ECO Power Plant