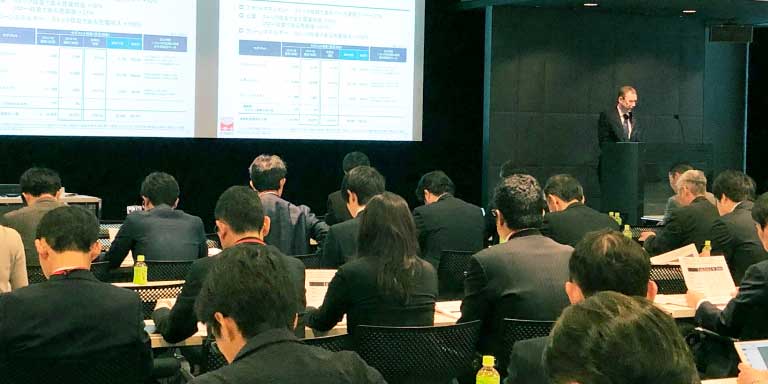 IR
Earnings & Financial Highlights
1

Gross Profit, Operating Profit, Net Income

Ichigo is growing earnings in order to further increase EPS. Although FY22/2 continued to be impacted by the Covid pandemic, Gross Profit, Operating Profit, and Net Income increased YOY. In FY22/2, Ichigo sold fixed assets under the Sustainable Real Estate segment and recorded JPY 3,248 million of Fixed Asset Gains on Sales as Extraordinary Gains. Adding the Extraordinary Gains to Gross Profit and Operating Profit reflects the actual results of the Sustainable Real Estate business.

2

Earnings Per Share (EPS)

EPS, an important metric of shareholder value, had been steadily increasing, but continued to be impacted by the Covid pandemic in FY22/2.

3

ROE

The Ministry of Economy, Trade and Industry (METI) compiled the Ito Review stating that Japanese companies' capital productivity and their growth in shareholder value are the foundation of the Japanese economy's sustainable growth.

4

Balance Sheet

Ichigo has been accelerating growth investments taking advantage of the upturns in the real estate and financial markets, thus enhancing its balance sheet while maintaining its soundness through the acquisitions of quality assets and favorable loans.
Shareholders' equity based on the Pro Forma Balance Sheet adjusted to remove risks not attributable to Ichigo is 45.8% including unrealized gains.

5

Ichigo-Owned Assets(Real Estate)Outstanding

Ichigo accelerated its growth investments pre-COVID, and invested JPY 63 billion in FY20/2 in asset acquisitions. Ichigo invested JPY 38.2 billion and JPY 31 billion in asset acquisitions in FY21/2 and FY22/2 respectively despite Covid, and continues to proactively perform sourcing activities.

6

Corporate Loans

To secure Ichigo's financial soundness, Ichigo is lowering the weighted average interest rate as well as lengthening the average loan maturity. Also, Ichigo manages the loan repayment amount at maturity and controls risks by increasing amortization in consideration of the loan term.

Amortization: Payment of principal on each partial principal repayment date.