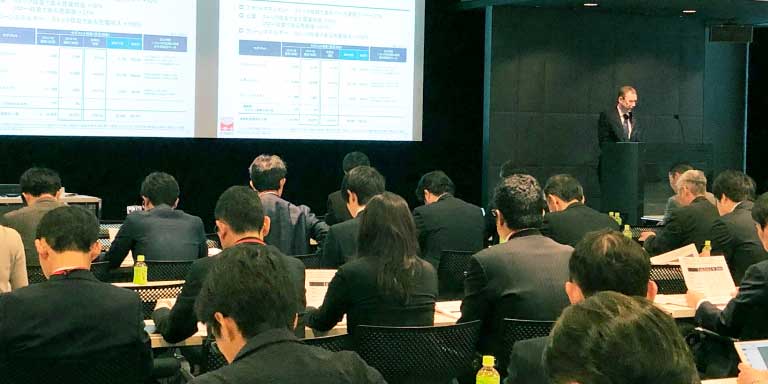 IR
Dividend
Shareholder Return Policy
Ichigo views distributions to its shareholders as one of its most important management priorities, and is working to drive long-term shareholder value with a shareholder return policy that focuses on: 1) dividend stability, transparency, and growth; and 2) flexible share buybacks.
Specifically, Ichigo adheres to a progressive dividend policy, in which the dividend is maintained or raised every year (but not cut), providing shareholders with the security of a durable dividend. This policy, which Ichigo adopted in FY17/2, underscores Ichigo's commitment to driving continued organic earnings and dividend growth for its shareholders.
Ichigo has also set a minimum DOE (dividend on equity) payout ratio of >3%. In contrast to a "dividend payout ratio policy," which calculates dividends based upon annual earnings, which can be highly volatile, a DOE policy paying dividends based upon more stable shareholder equity is by its very nature more stable. Ichigo believes that the combination of a progressive dividend and a DOE-based payout policy will significantly increase the security, certainty, and visibility of its dividend to the benefit of Ichigo's shareholders.
In addition to the above dividend policies, Ichigo has newly adopted a policy to flexibly conduct share buybacks to optimize its capital structure and increase shareholder value.
Dividend for FY23/2
FY23/2 Dividend
(Forecast)
JPY 7
Dividend for FY22/2
Ichigo Board Approval on April 29, 2022
| | |
| --- | --- |
| Dividend | JPY 7 Per Share |
| Dividend Payout | From May 30, 2022 |
*Dividend is paid to shareholders of record on February 28, 2022.
*Please see the dividend payment documents sent on May 30, 2022.
For More Information on Dividend Payment
Please contact Ichigo's share registrar:
*The share registrar has changed to Mizuho Trust & Banking Co., Ltd. as of May 28, 2019.
Ichigo's Share Registrar
Mizuho Trust & Banking Co., Ltd.
Custody Services Division
Toll-free from Japan: 0120-288-324 (Japanese-only)
(From overseas): +81-42-679-6607 (Japanese only)
Available on weekdays from 9am to 5pm JST
Website: www.mizuho-tb.co.jp/daikou